S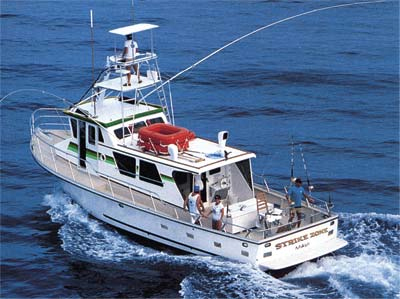 trike Zone, a 43' Delta, offers morning bottom fishing 4 days a week from Maalaea Harbor. It is one of the only fishing boats on Maui capable of carrying more than 6 passengers.
Frequently caught species of fish include many varieties of snappers, trevallys, wrasses, as well as sea bass and the occasional shark. Bottomfishing anglers are invited to keep their catch.
On the way to and from our bottom fishing destinations, we often high-speed troll for big game to make the most of our running time. By doing this, we have a chance of hooking up to any or all of the classic big game trophy fish such as marlin, yellowfin and skipjack tuna, mahi mahi, and ono. Any bottomfishing anglers who are into experiencing the thrill of big game fishing and the reward of mounting their catch are encouraged to participate at no additional cost.